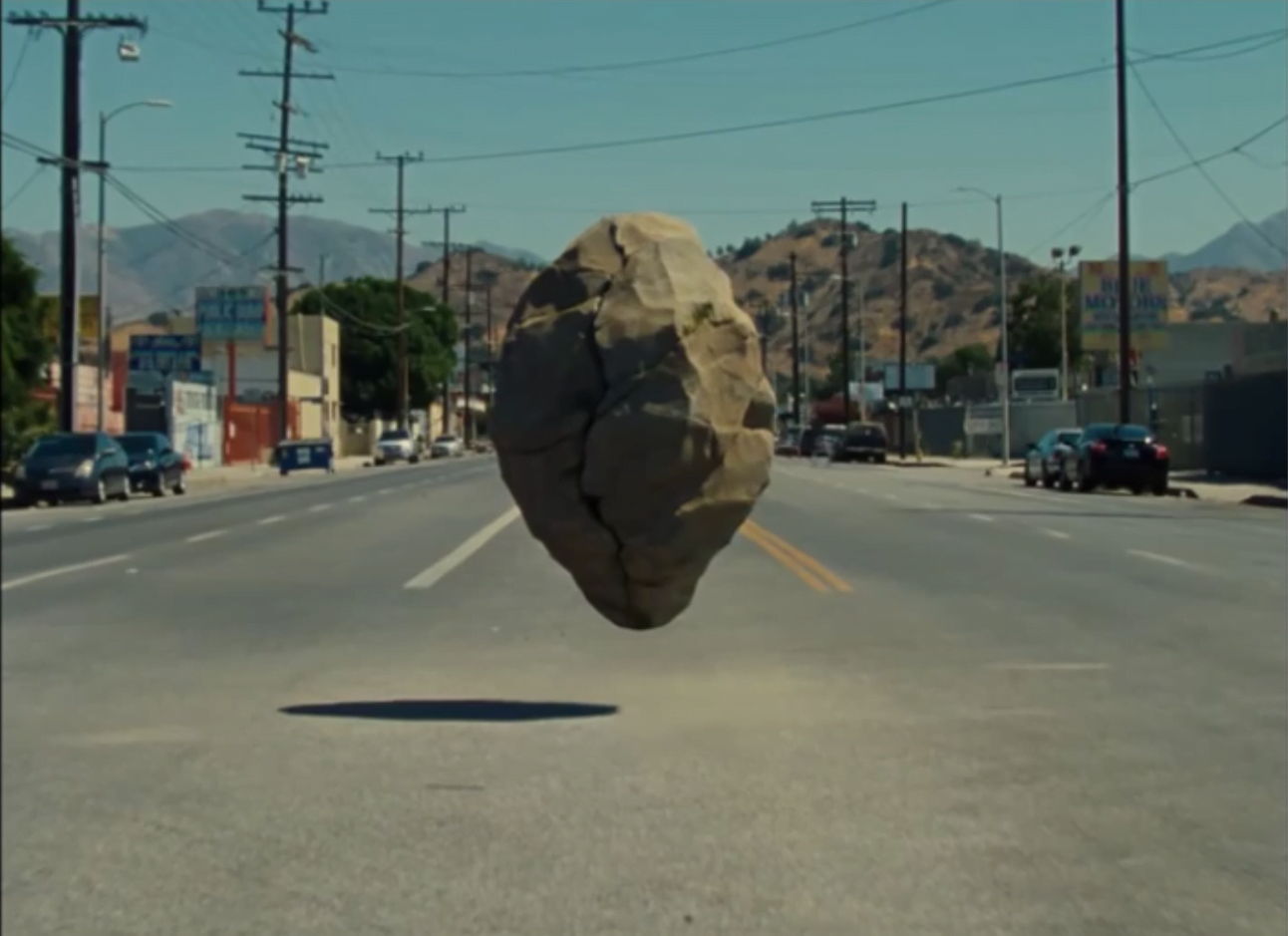 Expressing the failure of COP 27 is neither a pessimistic avowal that global climate policy is incapable of meaningful change, nor is it a nihilistic admission that the restoration of our planetary capacity to survive has moved beyond the tipping point. The failure is the systemic disconnect between the rich industrialized economies of the Global North and the inability of the Global South to advance an alternative multilateral system that can operate in parallel with the rich countries. As long as a unilateral network of dependency is enforced, one without the option of access and infrastructure, developing countries will remain tethered to corporate interests and the investment regime.
The pronouncement of success at COP 27 is that vulnerable countries will now be able to access funds to tackle loss and damage. The reporting of the details remains vague, but we should already be prepared to challenge this initiative as a backdoor investment scheme. The pathway for this fund appears to be dependent upon commercial industries investing in our most vulnerable countries. The debt-laden governments of the Global North will be unable to sustain a loss and damage fund and it will thereby fall upon the commitments of private sector interests that can afford the insurance policy to cover the risk of loss and damages, particularly as they will be the ones to profit from their "future anticipated losses."
New Accounting Standards
To really appreciate the obtuse justification for these new accounting standards, I recommend following the hyperlinks as they illustrate just how different financial standards are between the OECD countries and the rest of the world. In 2021, new accounting standards were adopted by the Federal Reserve to mitigate "current expected credit losses" (CECL), estimating allowances for that loss. In the 2008 UN SNA (Chapter 12: The Other Changes in Asset Accounts), those losses are reported in national accounting aggregates not as liabilities, but as assets that can contribute to how the too-big-to-fail financial institutions would report this to national statistical offices. However, the only ones that would benefit from such convoluted designs, are the very countries and economies that have the ability to make these spurious claims and get away with it.
The BIS (Bank for International Settlements), has addressed how to account for risk and losses, and in 2020, published a paper that forecasted the time-varying probability distribution of future losses due to extreme conditions. Essentially what this means is that insurance companies have an instrument with which to predict and account for climate-based catastrophes in the most vulnerable countries, countries that will also be most receptive to attracting corporate industries like Big Ag, aquaculture, R&D, tourism, and nature-based investments like water (now a Wall Street traded futures index), marine energy, ecosystem management, waste, and renewables. Private industries are easily poised to pay multi-million dollar insurance premiums, particularly when they are structured so that future "anticipated losses" will cover the risk. The only real benefit that might come to these host countries will be new tax revenue, but that will be dependent upon the terms of these negotiations and whether they accept or reject tax-avoidance conditions by foreign-owned entities.
Other climate fund options that have been devised recently are the blue or green bonds, but these are unsustainable and eligibility for these funds usually comes with a cost that will ultimately boomerang back to the funder.
Transitioning away from capitalist solutions
Finding solutions to our global ecological and economic crisis requires an understanding that our ecological biodiversity is shared between the oldest, largest, youngest, and smallest of our species and the mutual interconnectedness of everything in between. The Anthropocene, the geological recording of humanity's impact on the planet, locates the very industries that have degraded, depleted, and exploited our health and environments, tracing our residue along geological striations that read like a roadmap to our own extinction. While there is controversy among geology departments over the legitimacy of an Anthropocene, there was also once a group of scientists denying manmade climate change. And even with an abundance of divine oracles and soothsayers distracting us from real solutions while predicting chaos and doom, the causes of our climate crisis have never been a secret to anyone.
Since the 19th century, the captains of industries have rejected the most decent of principles in the name of progress, profit, and nationalism, and have done so under the banner of capitalism. As long as the structures of capitalism are in opposition to the health and well-being of people and the environment, there can be no transition to a just, fair, and equitable economy. But anti-capitalist motivations should also not come at the expense of people gaining access to finance, capital, modes of production, and exchange. What we need to focus on is how we transition from their economy to ours. We cannot rewrite the trajectory of the last 200 years, but we can equitably regulate how capital is exchanged in ecologically based markets by accounting for our interactions with restoring our environments rather than as commodity-based natural capital.
While it is undeniable that the operations of free-market capitalism, liberalized trade policies, and deregulated markets have caused irreparable damage to communities and environments, the answer to the problems of capitalism may not actually be the flow of financial and investment capital itself, but the accounting structures embedded within our current economy that privilege privatization and commodity markets over collectivization and ecological ones.
Behind the Curtain: National Accounting Systems
An overlooked, yet viable action that would transition the global economy towards one that values sustainable development is to reform our national accounting system. This includes the accounting of degradation and depletion as a liability rather than as an asset. Sustainable development includes household work, and rejects the accounting of military systems as a fixed asset unless we can include our ecological biodiversity as a national security issue, and repurpose weapons to be tools for restoration, regeneration, and reparation, repurposing weapons as tools of mass reconstruction.
Where this action needs to be directed is the obscure but highly essential System of National Accounts within the UN Statistical Division, (SNA, UNSD). Currently, the SNA codifies how we measure our national accounts, or GDP, and is dominated by OECD members. The United States is the only major economy that does not conform to the SNA international standard, stubbornly clinging to its ability to liberally and quickly maneuver through its own accounting revisions with NIPA (National Income and Product Accounts). As with much of the international order, it is the SNA that follows NIPA, indicating just how U.S. exceptionalism exploits the rules-based system it claims to uphold.
If we are to restore our ecological biodiversity and reverse climate change, the Statistical Division needs to be more inclusive of developing countries, indigenous peoples, and impacted communities. We achieve this by altering how we account for our interactions with our environment and value what is most sacrosanct in all our myriad and diverse ways. We cannot accomplish a just and equitable economy as long there is a top-down imperative to value environments on commodity-driven initiatives that seek to manage and privatize what we have traditionally stewarded. It is up to us to own our data, value our interactions with our green and blue spaces, and facilitate our own distributive networks of exchange by choosing our own multi-faceted pathways for development.
There are two ways to achieve this. The first is to campaign and petition the SNA to include us in the revision of national accounting systems. That is likely to be a slow and cumbersome process as large economies will bully us with technical jargon that will keep us playing catch up despite the fact that our customary knowledge is far more valuable than their lexicon of obtuse terminology. The second, or preferred option, is to utilize our own tools and methodologies to measure our interactions with the environment and incorporate a regulated exchange of capital with the kind of access and infrastructure necessary to uphold sustainable markets and development.
Our community networks are strong. The intersection of diverse peoples and communities, our spiritual networks, and our local and customary agencies is evident everywhere and nothing should interfere with our mutual interconnectedness. The profit-motivations of market-driven industrial interests are stalwarts for containing and obstructing genuine security and development.
As we step back to really examine our economic interactions, we should be amazed by our protocol and reciprocity. How is it that the governments of advanced economies are the most heavily indebted? If we consider these governments as proxies for industrial self-interest, we would find that the rhetoric of democracy, justice, transparency, and rules-based mechanisms are misaligned with so much hypocrisy that those who define those terms most are the very ones that weaponize those ideals for the benefit of industrial greed.
The Audacity of Debt Repayment
The United States alone currently has a nearly 120% debt-to-GDP ratio, meaning that government taxpayers currently hold about $27 trillion in public debt. For perspective, the combined public debt of the ACP countries (Africa, Caribbean, and Pacific) is ~$1.3 trillion. When you consider that the total population of the ACP is ~1.2 billion, and the population of the United States is ~337 million, the per capita holding of debt in the U.S. is well over 50 times greater than in the ACP. Another way to read this is that each U.S. taxpayer owes ~$80,000 and each ACP citizen owes ~$108. This is a population-to-debt difference of 740-to-1.
So the question we should be asking is how does the proverbial 1% have access to 99% of the debt without any strategy of debt repayment while the ACP countries remain tethered to debt repayments, all while the economies of the Global North continue to degrade, deplete, and exploit peoples and environments? The clearest answer is that the United States has something to leverage to the international investment cabal– the owners of the debt–and that is its military. The United States has 750 bases in 80 countries. No other country has a military presence remotely close and all countries face the threat of destabilization, regime change, and sanctions. The winds of ecological and economic justice will blow when the United States addresses this hegemony and unfurls the sail that will set economies free to engage in multilateral markets of exchange.
The history of the UNFCCC Conference of Parties has been a trajectory where the agenda of the advanced economies, led by the United States– a proxy of the international investment cabal and industrial regimes– has continually asserted its own interests over the security and well-being of people and planet.
Since the Kyoto Protocol (1997) and President Bush's withdrawal from the COP 3 Protocol in 2000, we have only seen consolidated efforts to destabilize, undermine, and reject sound climate policy. Additionally, with the advancement of the Sustainable Development Goals, we have seen tremendous global efforts to create a viable program that seeks to address the 17 goals and the 169 targets. These targets, however, are mostly designed with a pathway for privatizing the management of data through private investment and industry. It is the accounting of that data that the large economies seek to own and use to create a value on nature for the benefit of investors and industries. And since this data cannot be accounted for twice, developing countries, indigenous peoples, and impacted communities will once again be removed from the value chains of our ecological biodiversity and public health.
COP 28: We'll bring the bread.
In this regard, COP 27 is a ruse. For COP 28, we might want to consider regulated versions of capital exchange where developing countries, indigenous peoples, and impacted communities benefit from our own traditional or customary data sets and engage in a regulated form of market exchange that protects our biodiversity and profits from a growth model that restores our environments, revitalizes our communities, and repairs our histories.
Urgency matters. We may not have time for a picnic at COP 28, but between now and then, consider protocols for exchange and methodologies for valuing our interactions to restore environments. If all we are concerned with is reversing climate change, it may be as easy as surrendering one's home to private capital and global wealth funds, but what we need to be fighting for is an equitable redistribution of global wealth because this planet and our future belong to all of us.